Photo: RealFoto.BlogSpot.com
Just because the expense-account lunch is largely a thing of the past doesn't mean that you can't still enjoy the meal, even celebrate it. Instead of depending on the kindness of menus, use a little homespun imagination.
Thinking outside the lunch box is probably the best way of getting anything good inside it.
In the comfort of your own kitchen, you can compose a lunch that's tasty, well-constructed, a bit off the beaten PB&J track — and, most important, portable. Imagine that you're packing a picnic.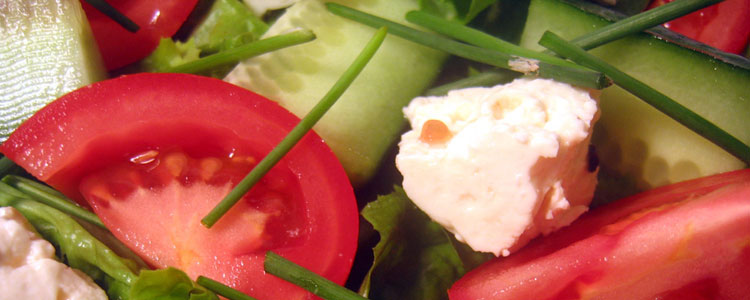 Lunch is more fun if you think pragmatically. You don't have to have seen Monty Python's "The Meaning of Life" to know not to pack items that might pose a health risk. Avoid fragile things like delicate cookies and, yes, potato chips. Don't dress salads in advance — carry a container of dressing separately — and don't pre-cut fruits or vegetables that will brown or dry out — pack them whole and include a paring knife.
Even if you use a Thermos, don't include items that need to be served very hot or very cold. And think about how the components of the meal work together over time: Very few dishes taste better when they're soggy.
One that does is a pan bagnat, a pressed baguette sandwich that actually gets better the longer it sits. Take a tip from bakers and South American street vendors and make a batch of empanadas, a tasty one-dish meal enclosed within whole-wheat pastry. Or use a Thermos and have hot soup for lunch.
For dessert, pack a piece of ripe fruit or a handful of grapes; add a bar of 70% chocolate or some biscotti. And to drink, instead of grabbing soda from a vending machine, decant some fizzy water into a reusable bottle and add a few slices of lime, blend a quick smoothie or even pack a small bottle of wine (when appropriate). A carton of milk, anyone?

A few tips to think about: Pack smart so that the contents of your lunch don't get squashed or leak. Use recyclable containers, or better, containers that you take home and reuse. Pick food that can withstand a few hours without refrigeration (or include an ice pack). And remember that aesthetics count: Both school kids and adults are more likely to eat and enjoy their lunch when it looks appealing, so packaging things well is worth a little extra time.
Finding a cool-looking lunchbox is worth it too. Score a retro lunchbox at a vintage shop, find an outdoorsy pack at a store like REI or L.L. Bean (they're often insulated and double as great camping gear), or surf the Web for something fun on EBay or www.lunchboxes.com. Although paper bags have an old-fashioned panache, they tend to tear easily and can break under the weight of heavy contents.
Here are some ideas for what to pack for lunch (sorry, no bologna or PB&J):
For the rest of the story and 40 lunch ideas click here