Photo: Instagram.com
Picking the right CrossFit Affiliate to become part of is as important as picking your spouse. OK, maybe not really quite that important, but it is definitely more important than picking what kind of dressing to have on your salad at lunch. It falls somewhere in between that spectrum of important stuff. But, you will be spending several hours a week at your most vulnerable state of being while working out and sweating and maybe even occasionally puking with these people. Blood, sweat and tears for sure. Be sure to pick the right one for you.
All CrossFit gyms should welcome you to try a free trial class. Go to a few in your area to get a feel for what each of them is like. Each affiliate is different and will certainly have a different vibe, hopefully one that works for you.
Class Schedule
If you work 9-5 you need an affiliate that offers early morning, evening and weekend classes. If you are a stay at home parent, or work from home, you may prefer daytime or lunch time classes. Be sure the schedule works for when you are able and most motivated to be working out. Also keep in mind that most affiliates will try and accommodate you if you have a request for a certain class time, just be sure you are able to attend class on a regular basis if they set up a class time at your request.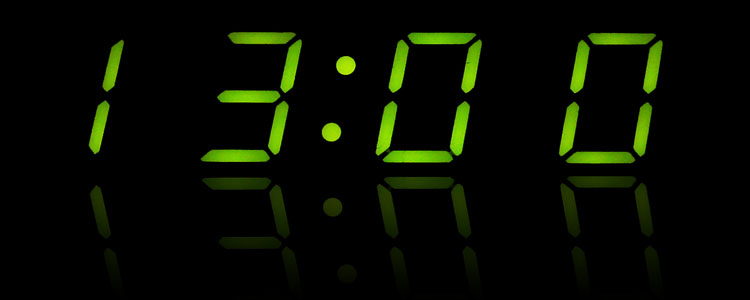 Class Offerings
CrossFit WODs are certainly the mainstay of why you are going to a CrossFit box, but other ancillary classes may be of interest to you as well. And many can even improve your CF workouts. Many places offer a Strength program, Olympic Lifting Classes, Mobility, Yoga and the like. If these are things of interest to you, be sure they are offered at the box. Also check out how those classes are paid for. Do you pay for them even if you have no interest in going? Is there a special price for those classes? Also consider if the affiliate offers Open Gym time and Personal Training, those are 2 things that may be of great interest and very useful for you going forward. This is your time (and money) make sure you are getting the best value for both.
Programming
CrossFit programming is designed to be constantly varied, that is NOT the same thing as random. Ask the Coaches/Owners how they do their programming, ask them the purpose of each workout they do, they should be able to tell you. They should have daily, weekly, monthly and longer term goals for their athletes. An affiliate and a Coach that can tell you the goal time and weight of each workout every day to best help you modify and to reach your goals is invaluable. Workouts don't have to be fancy, complicated or long to be effective. Find an affiliate that really understands that.
Child Care
If you have children, this can be a big deal. Does the box have a safe place for kids to play while you work out? Do they offer kids programs? If you have kids, your life is busy already, you don't need another excuse to not get that WOD in today. If child care can be an excuse for you to not work out, look for a place that offers some sort of child care while you work out. The kids can have fun meeting new friends at the same time you are.
Free Trial Class
Every affiliate should offer a free trial class so you can check out their facilities, meet their Coaching staff, get a feel of their community and answer any other questions you may have.
On-Ramp/Elements/Foundations Class
If you are new to CrossFit, be sure they offer some time of program to get you acclimated to all the movements and standards and CF terms. CF is such a great workout program because it takes the best of endurance and gymnastics and Olympic lifting and body movements and kettlebells and power lifting and then rolls it all into one. These movements are technical and should be taught to be done with care to avoid injury, to make sure you get the most of each movement and to keep everyone in the gym safe. A good starter program will be the basis for the rest of your CF experiences.
Coaching Staff
Are they qualified, do they seem to care about your goals and needs, do they take the time to get to know you and learn how to best work with you, are they knowledgeable? An alphabet soup of letters after their name doesn't necessarily make them qualified and knowledgeable. And it certainly doesn't give someone people skills. You need someone that is at the very least CrossFit Level 1 Certified, of course, but you are going to be taking a lot of direction from your Coaches, you need to make sure they jive with your own personality and are taking the time to get to know you and help you in the best way possible. Look for a box that sits down with you when you start, gets to know you, asks about your goals, asks about where you are now and where you want to be. CF athletes are not made from cookie cutters, make sure you are getting what you need.
Location
While it may not be everything, it is certainly something to consider. Is it near your home or work? Is it easy for you to get to on your daily route?
The Way They Make You Feel/Community
This is a huge part of CF, people very quickly become a community. When you step in the door, are you greeted? Do people come up and introduce themselves? Were you made aware ahead of time what to wear and bring and what to expect when you got there? Are the other athletes having fun? Do you feel like part of the group? Are these the type of people you want to be around each day?

Very lastly, Price.
Yes, A CF gym is going to cost more than a Globo-Gym. You get what you pay for and what you pay for with CF is small group classes, individualized attention and knowledgeable coaching. You get to know the people you work out with on a regular basis. No one in a CF gym puts in their ear buds and reads a magazine while walking on the treadmill. You get an instructor lead warm-up, mobility, skill and strength work and then the workout of the day, followed by some stretching. You get advice on recovery, nutrition, and supplements. You get people that notice when you don't show up to the gym that day. You get people that cheer you on during the workout. You get people that cheer the loudest for the last one finished that day. You get to be with people that don't care that you were the last one done, but do care that you were better than yesterday. You get people that don't care how slow you were, but that you did every rep and finished even when you thought you couldn't. You get community. And that, my friends, is priceless.
CF is certainly growing at a rapid rate. There should be a few options in your area to choose the CrossFit community that is best for you.
This article originally posted at Crossfithard.com. For more information check out their site.