30 day fitness challenge brings you 30 days of exercise that can be performed anywhere!
Beginners perform these exercises only plus 15-30 minutes of moderate intensity cardio following your workout each day. Intermediate fitness enthusiasts perform this in addition to your current workout program.  Advanced fitness enthusiasts perform two sets of daily exercises in addition your current program.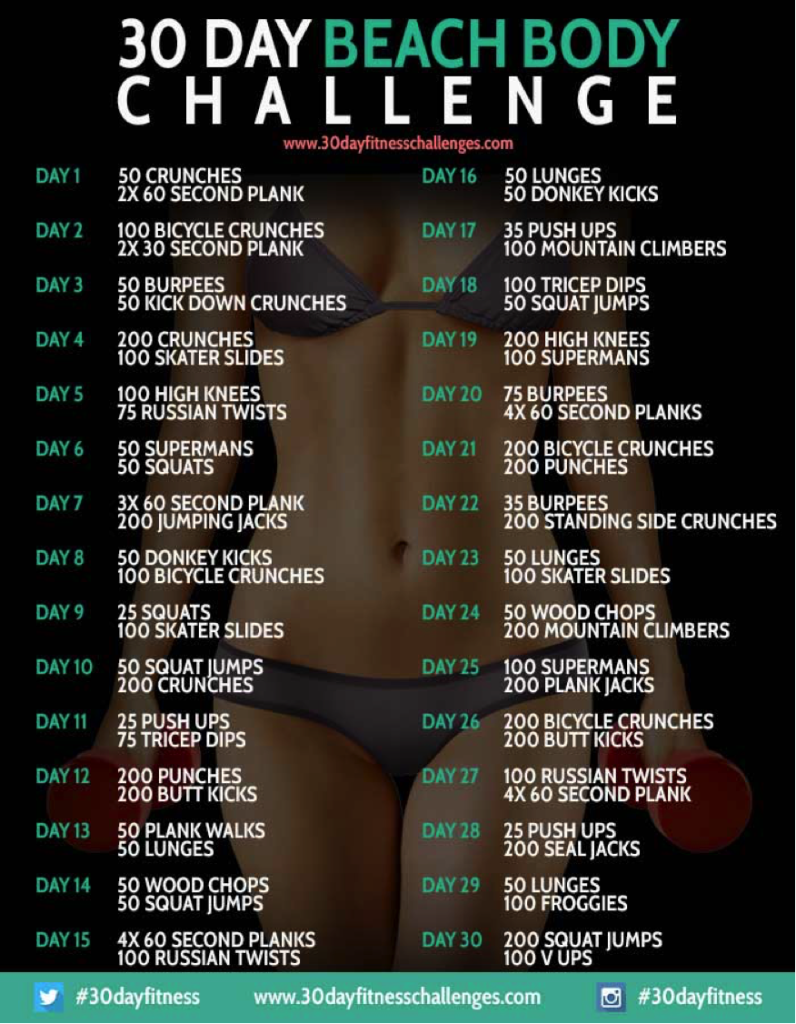 For help with proper form for each exercise visit bodybuilding.com's extensive exercise library.
For more workouts visit 30 Day Fitness.